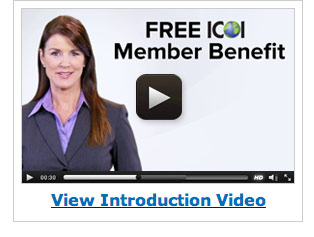 The International Congress of Oral Implantologists exists to help its members better serve their patients, grow their practices, and be successful. With that in mind, the ICOI has partnered with Dear Doctor, the leading provider of consumer-friendly dental information and marketing tools for dentists, to produce a series of patient-education videos on implant dentistry for ICOI members.
These engaging videos — available to you as a member benefit at no charge — are designed to help you educate current and prospective patients on the benefits of dental implants. You will find that the content of each two-to-three-minute video is beautifully presented, entertaining, and above all, accurate. The videos are customized to display your name and contact information.
We are proud to offer these videos to you — to enhance your website, blog and/or Facebook page. If you have any questions about the videos and adding them to your website, please contact a Dear Doctor representative at (866) 821-5458. If you have a question for the ICOI, please call (800) 442-0525.
For more information about Dear Doctor's patient education products and innovative practice marketing solutions, please call (866) 821-5458 or visit www.DearDoctorMarketing.com.
About Dear Doctor
Dear Doctor is the leader in dental patient education, offering a wealth of information on every aspect of dentistry in digital, print and video formats. Dear Doctor provides healthcare consumers with unbiased, evidence-based information created by dental experts in a simple, easy-to-understand style.
By incorporating marketing and branding into educational products Dear Doctor employs the concept of marketing through education — effectively branding the practice while educating patients.
Dear Doctor's content is written by industry-leading dental professionals and is endorsed by prestigious professional organizations to ensure that is the finest educational material available for the dental consumer.
About the International Congress of Oral Implantologists
The ICOI is the world's largest dental implant organization and the largest provider of continuing dental implant education. The organization is devoted to providing implant education to the entire dental team to better serve patients. The ICOI membership includes general dentists, dental specialists, laboratory technicians, auxiliaries, industry representatives, researchers, faculty members, pre and post doctoral graduate dental students and the general public.